Authorized Instructor Program
INSTRUCTORS
The Kingdom Defense Authorized Instructor Program is exclusively for instructors who possess prior law enforcement, military, or agency backgrounds and are committed to leading well-trained armed church security teams.
The Kingdom Defense training curriculum is one of the most comprehensive programs available today.
The program's purpose is to develop safe and effective armed Church security teams capable of stopping a violent threat and securing the scene prior to the arrival of law enforcement.
The Kingdom Defense Authorized Instructor Program is exclusively for instructors with prior law enforcement, military, or agency backgrounds who are committed to leading well-trained armed church security teams.
HOW DOES THE PROGRAM WORK?
Instructors approved by Kingdom Defense are permitted to use the organization's curriculum for training security teams in their own Church or collaborate with other Churches to establish armed security teams.  As Authorized Instructors, they have access to Kingdom Defense's Tier 4 Combative Handgun Fundamentals curriculum along with the opportunity to partner with Kingdom Defense and offer our Tier 3 Individual Tactics and Tier 2 Team Tactics.
This is what is included in the program:
Training Curriculum – 16 hours of programmed content, including integrated instructional video, photo narratives, and print and digital manual excerpts. The curriculum covers combative handgun fundamentals, basic maneuvering with loaded weapons, and tactical medical and communications.
Instructor Scripts – Detailed, minute-by-minute instructor scripts for all 16 hours of the course curriculum. Includes administrative briefing, instructor notes, background explanations, and course set-up. These scripts are not meant to be memorized word for word; look to the scripts as general guides. Qualified instructors are encouraged to customize them to make the lectures their own and appropriate for their training facility.
Interactive Training Plan – Interactive instructor-controlled training plan prescribing all tasks, activities, and events pre and post-range training for each team member. Training links to instructional videos, text excerpts, and other training resources for each prescribed task or activity.
Instructor Manual – Comprehensive 400-page instructor manual in native Word format, including all drills, training scripts, course operations, and other resources.
Instructor Bench – We have authorized instructors who can act as lead instructors or adjuncts to support or supplement other authorized instructors' training activities. The cost for these instructors is invoiced separately.
Instructor Orientation – All instructors authorized to teach must complete a one-day on-range orientation with the Kingdom Defense Chief Instructor. The purpose of this orientation is twofold: first, to review and demonstrate key curriculum topics, and second, to verify the competency of the instructor. The cost for this one-day orientation will be invoiced separately.
Member Manual – Comprehensive member manual in PDF format, including photo narratives of all drills plus other training resources.
Training Resources – Training Journal – Instructional Briefings – Gear Recommendations – Case Histories – Training Articles –
Weekly Dry Practice via Zoom – Chief Instructor Ryan Gerten holds a weekly "drop-in" dry-practice session via Zoom for Authorized Instructors.
Thumb Drive + Custom Google Drive – The curriculum is delivered in both analog and digital formats. Each Authorized Instructor receives a thumb drive with the curriculum files and a custom Google Drive which contains the complete curriculum for online access. The Authorized Instructor can upload their own training files to their custom Google Drive, modify content, and customize the interactive training plan. 
Collaboration Rights – Authorized Instructors have collaboration rights to offer our Tier 3 Individual Tactics and Tier 2 Team Tactics in partnership with Kingdom Defense. These rights include the opportunity to earn commissions on each program and to participate as lead instructors.
HOW DO YOU BECOME AN AUTHORIZED INSTRUCTOR?
Only candidates with significant prior experience in law enforcement, military, or government agencies will be considered. That experience must include a combination of operational, tactical, and training responsibilities. Importantly, the Authorized Instructor Program is not a "train the trainer" program. We do not train you how to instruct. Successful candidates come to us as instructors who are looking for curriculum and content to further their instructing reach and capabilities.
The authorization process begins with a brief email sent to Ryan Gerten describing your background, experience, and current role on your Church security team. Next, we set up a Zoom call to demonstrate the curriculum to you, find out more about your background and experience, and answer all your questions. If both of us are satisfied after the Zoom call, the last step is a background check. We do require proof of experience and solid references. If your background, experience, and references check out, you pay the curriculum fee, and we begin your onboarding process.
The Authorized Instructor Program curriculum costs $495 plus $19 a month for access to the online content. Once authorized, the instructor is granted the right to utilize the curriculum for training their Church security team.
Payment is made after the vetting process is complete.
Email gerten@defend.center to get started.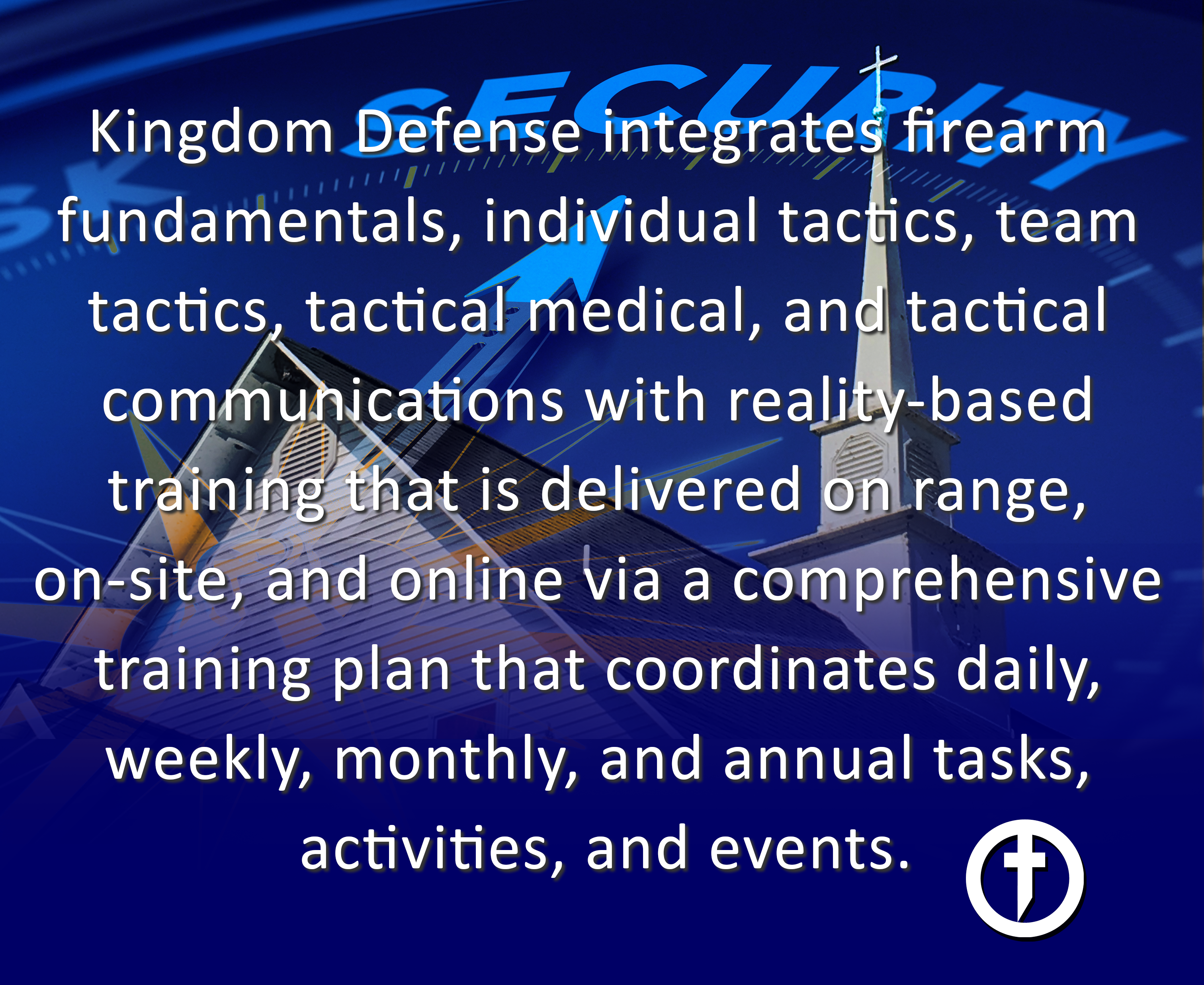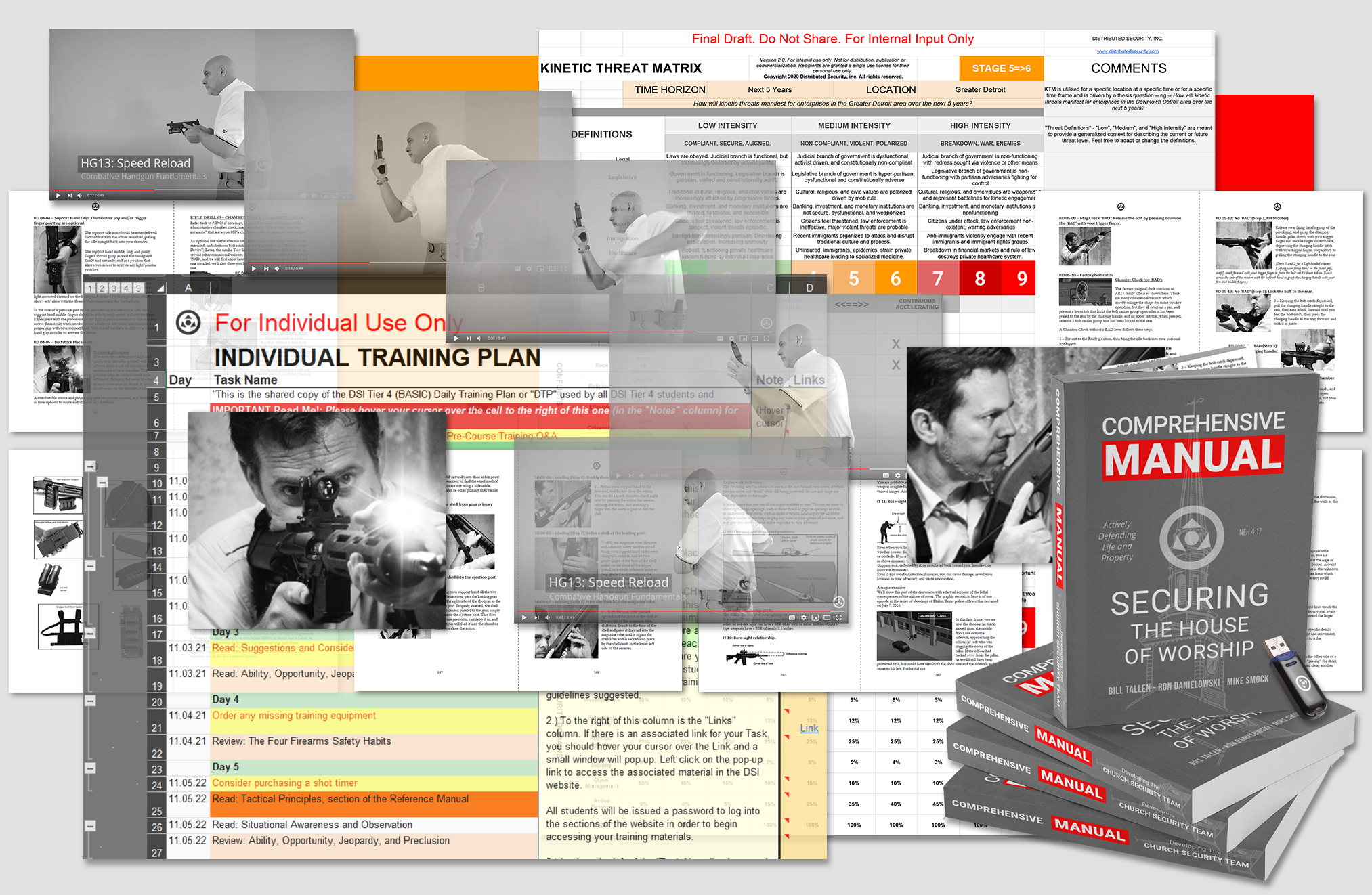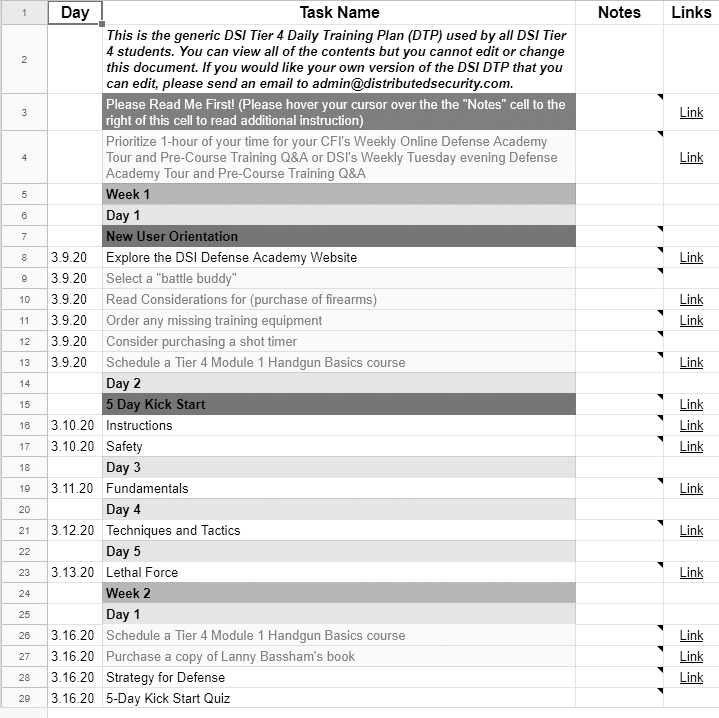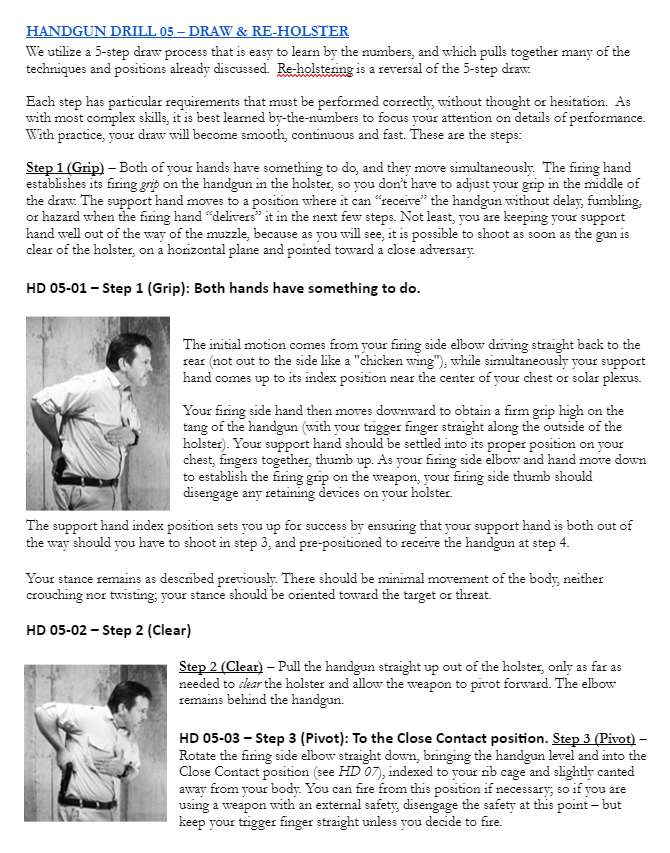 CONTACT US
General: aubrey@defend.center
DSI is at the forefront of creating security solutions for enterprise and community moving from defenseless to defended.
Email us to set up a one hour briefing with our team and yours.