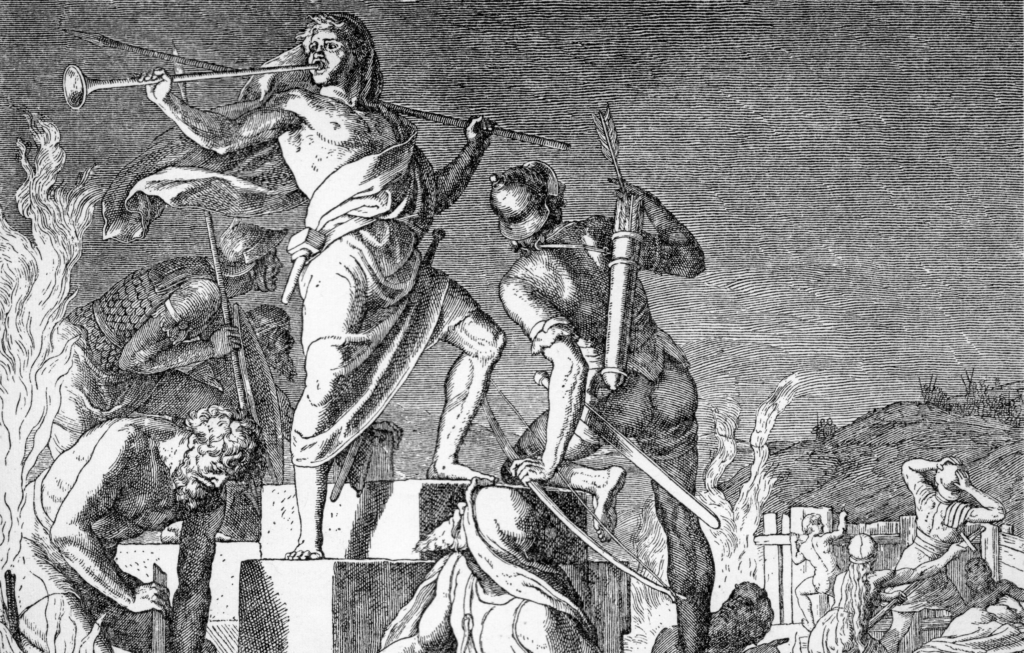 Nehemiah's Wall serves as both metaphor and inspiration at Kingdom Defense.
The Book of Nehemiah tells the story of how Nehemiah rebuilt the walls of Jerusalem so that followers might once again worship God in safety. Nehemiah accomplishes this daunting task in a remarkably brief period of time using common folks who built with one hand while defending their actions from enemy attack with a weapon in their other hand.
The biblical account of "Nehemiah's wall" is well known. Nehemiah was a Jew in Persian captivity. He was the cupbearer to the Persian King Artaxerxes. In 444 b.c, Nehemiah was granted permission to return to Judah and rebuild the dilapidated walls and gates of Jerusalem, which had been destroyed during the Babylonian invasions in the early sixth century.
When Nehemiah arrived in Jerusalem, he toured the city walls to assess the damage. He faced opposition as he made plans and directed the people in rebuilding the city walls. He was threatened as he persisted. Nehemiah had opposition from enemies and opposition from the people he was leading(1).
The Bible says that the threat was so great from outside the city Nehemiah posted armed guards along the walls to protect the city until the building was done. Men were armed and ready to fight while they worked daily to build the wall. The book of Nehemiah shows that Judah at the time was surrounded by enemies and under constant threat of attack. Nehemiah and his crew worked with great urgency and astonishing speed in order to rebuild the wall.