Separation of Church and state? Or separating the state from the Church? I see many so called "thought leaders" stumbling over themselves these days trying to hopelessly refute the fact that the United States of America was founded on Christian principles. Here's more on that topic: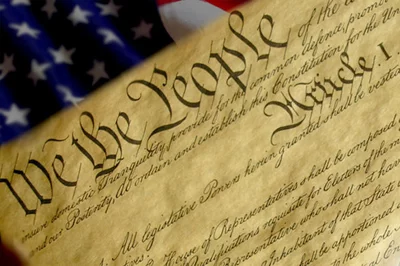 Since the original Declaration of Independence, which was written by Thomas Jefferson and made official in 1776, the United States has made an about-turn from the values inscribed in that document. Anyone examining the Declaration of Independence is immediately impacted by the new nation's utter dependence upon God, His providence, and its Judeo-Christian worldview.
The fact that the Founding Fathers' decision to disassociate the nation from Britain and its political position was based upon "the laws of nature and nature's God," — a reference to scriptures like Psalm 19 and Romans 1:19-23 — and underpinned by the phrase: "We hold these truths to be self-evident, that all men are created equal, that they are endowed by their Creator with certain unalienable Rights."
Hence, Thomas Jefferson and the Founding Fathers believed all civil authority is derivative. As God's representatives, they can either lose or gain the right to lead the people based on conformity to His laws. In other words, civil leaders gain legitimacy to lead based on how adequately they represent God's laws in their principles and policies.
Full article at the link: https://www.christianpost.com/voices/declaration-of-independence-from-god.html